ABC News posted a video of an avalanche in Colorado that happened Sunday night. The terrifying avalanche consumed part...
African-American voters who are sick and tired of California's sanctuary city policies had no problem to raise their voice and share their complaints to...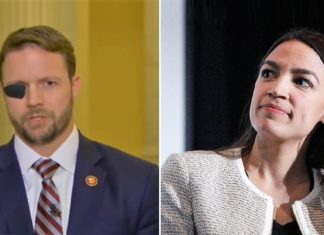 This Wednesday, Republican Texas Rep. Dan Crenshaw bashed Democratic Rep. Alexandria Ocasio-Cortez for her statement about ICE and her defense of Democratic...