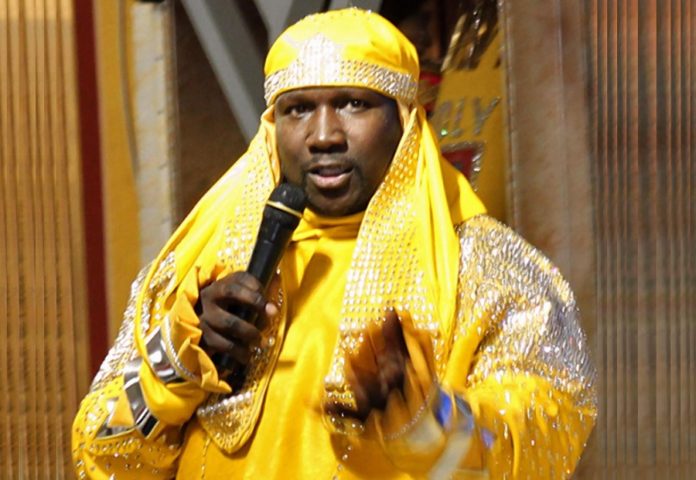 Jermaine Grant, also known as the "Chief High Priest Tazadaqyah" of the Israelite Church of God in Jesus Christ is being accused of embezzling 5.3 million dollars.
Jermaine Grant reportedly bought his family a Mercedes-Benz van, trips to Disneyland and private school tuition, all paid from his entertainment company.
The U.S. Attorney's Office has alleged that all the money were ill-gotten gains of a scheme by Jermaine Grant and Lincoln Warrington, to siphon millions of dollars from the Israelite Church of God in Jesus Christ.
The religious organization, based in New York, is part of the Black Hebrew Israelite movement, which believes black people are among the lost tribes of Israel.
Chief High Priest Tazadaqyah, the leader of the organization, preached that a black Jesus will return to earth to enslave and kill white people. The Southern Poverty Law Center has cited his hateful comments and classifed the church as a black nationalist hate group.
This Wednesday, both men were arrested on a grand jury indictment charging them with conspiring to defraud the United States. Jermaine Grant was charged with an additional five counts of personal income tax evasion.
Back in 2007 and 2016, Grant and Warrington, a Teaneck resident and treasurer for the church, used their phony company Black Icon Entertainment – reliant almost entirely on church funds – to siphon off more than 2.4 million dollars from the organization.
Prosecutors say that Grand spent another $2.9 million of church funds on personal expenses such as an expensive van, trips and school tuition, many luxury items, real estate and a chauffeured luxury car service to take his children to school.
The arrests come about two years after DNAinfo reported FBI agents had raided the hate group's headquarters in Harlem as part of annother investigation.
Jermaine Grant and Lincoln Warrington were expected to make their appearances in U.S. District Court Wednesday afternoon in Newark.