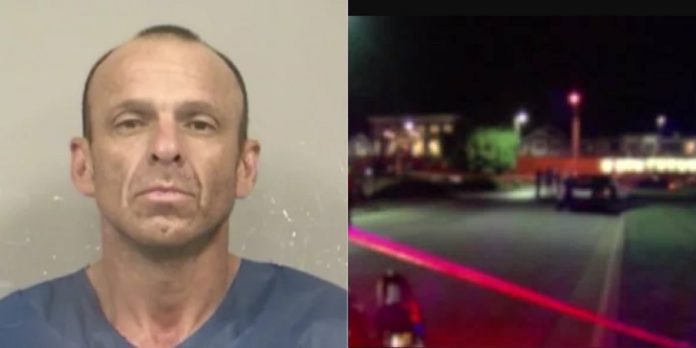 An undocumented immigrant, Arnoldo Pompa-Rascon, charged for murder, told the investigators that he heard voices that told him who to kill and he believed his gun wouldn't fire if the person was good.
Kansas City Star reported that prosecutors told them the 41-year-old man allegedly broke into a home on May 11 and stole two firearms along with a box of ammunition.
The alleged burglary catalyst a series of crimes involving someone in a silver Dodge Neon, which is the vehicle someone spotted Pompa-Rascon leaving the home in.
According to ABC News-affiliate KMBC the events that followed were:
8:14 p.m. – A shooting involving a Dodge Neon was reported and tattoo artist Russell James Fisk is found deceased in his vehicle.
9:07 p.m. – Another shooting was reported and a motorcyclist was shot in the hand. He told police he was shot by someone driving a silver Dodge Neon.
9:18 p.m. – A third shooting was reported. The victim, who told police the assailant was driving a silver Dodge Neon, was shot in the chest.
Pompa-Rascon is involved in an injury crash. Police discovered the stolen gun in a silver Dodge Neon.
KMBC reported that a person found Pompa-Rascon inside his truck and immediately called the police. The homeowner held the 41-year-old at gunpoint until the police arrived.
Since he was arrested, he's been charged with two counts of first-degree assault, second-degree burglary, armed criminal action, two counts of stealing firearms, tampering with a motor vehicle, and first-degree murder.
Pompa-Rascon told detectives that "voices tell him who to shoot" and that he believed his gun wouldn't fire if the victim was a good person.
"It's far too early for me to tell you whether the state will elect to pursue the death penalty," prosecutor Eric Zahnd told KMBC, adding that given this man's crimes, it could be warranted.
"This investigation is nowhere near over," he shared.
The Kansas City Star reported that he admitted that he stole the two firearms and that this is the 4th encounter he's had with immigration officials.
The 41-year-old voluntarily returned to Mexico in 2001, then was deported once in 2013 and then again in 2014.