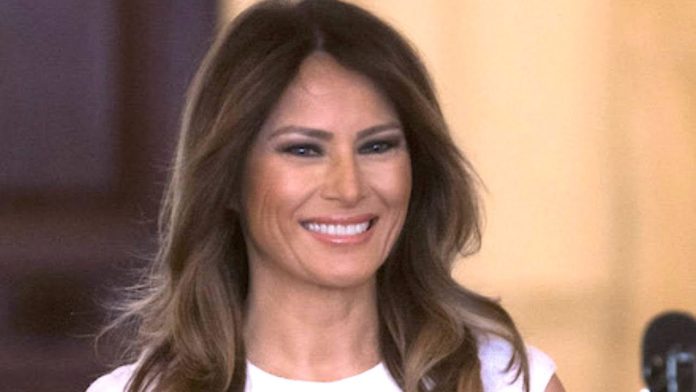 First Lady Melania Trump earned the "Einstein visa", reserved for the few best people in a specific field, who demonstrated 'sustained national and international acclaim.'
Washington post reported that Melania Trump received an EB-1 visa back in 2001. These type of visas are created for the top two percent of people in a specific field such as Olympic athletes, academic researchers and Oscar-nominated actors.
Melania's career as a model was thriving back in those days, as she was one of the top models on every European runway show. First Lady Melania's career also includes a cover for British GQ and Sports Illustrated swimsuit edition.
After she began dating her now-husband Donald Trump, First Lady Melania slowly walked away from the world of modeling and her career.
Melania Trump is fluent in five foreign languages: Slovenian, English, French, Serbian and German. At the beginning of her model career, she lived in Milan so we can add Italian to the list as well.
In order to be able to qualify for the visa, the applicant must meet at least 3 out of the 10 criteria. However, Melania Trump's reasons why she was granted the EB-1 visa have not been released yet.
Melania Trump is not just a pretty face. She's intelligent, educated and most importantly she did it all on her own merit… With no affirmative action to help her, unlike the previous first "lady". Melania makes us all proud!
What really matters is that she went the whole nine yards and got her citizenship LEGALLY based on her amazing career as a super model.
Get it right people. Our President is for LEGAL IMMIGRATION! He is not for ILLEGAL immigration.