24-year-old man was accused of tossing a five-year-old child from the third floor at the Mall of America on Friday.
Emmanuel Deshawn Aranda, who is from the Minneapolis metro area, was charged for attempted homicide and is currently being held at the Bloomington Police Department.
This morning, Police received a call from the Mall of America after a man allegedly threw a child from the balcony. Reports say that the man is not thought to be of any relation with the boy.
Aranda attempted to run from the scene, but was chased down and taken into custody.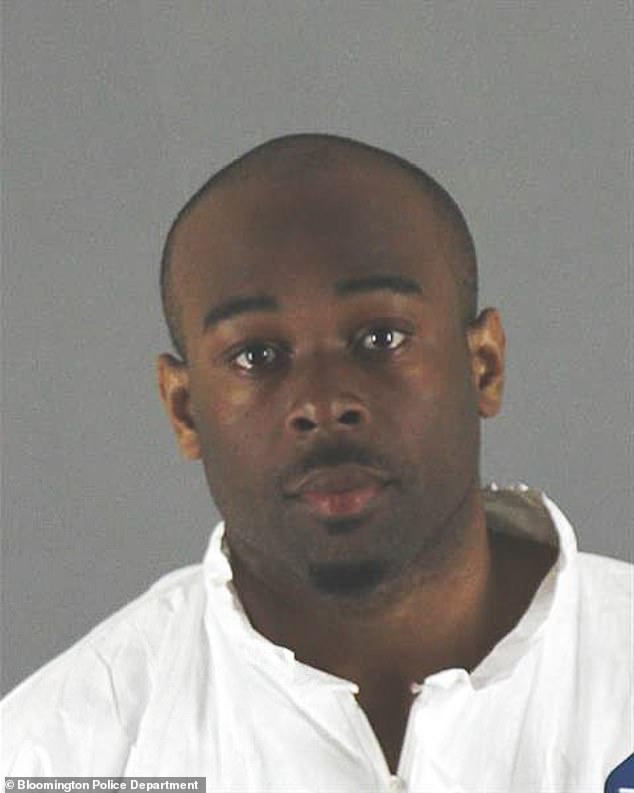 Witnesses say that a woman at the mall was hysterically screaming after the child was thrown. "She was screaming 'Everyone pray, everyone pray. Oh my God, my baby, someone threw him over the edge," Brian Johnson told WCCO.
The emergency crews had rushed to help the child who was seen lying in a puddle of blood. Police also reported that there isn't any relationship between the man and the child or the child's family.
'Additional information from witnesses indicated the 5-year-old might have been pushed or thrown,' Bloomington Chief of Police Jeff Potts said.
'The child did suffer significant injuries,' he said. 'The child has been transported to the hospital and has been receiving care.'
The suspect, Emmanuel Deshawn Aranda, is currently at the Bloomington Police Department, Potts said, and authorities don't believe there is any further threat to the public.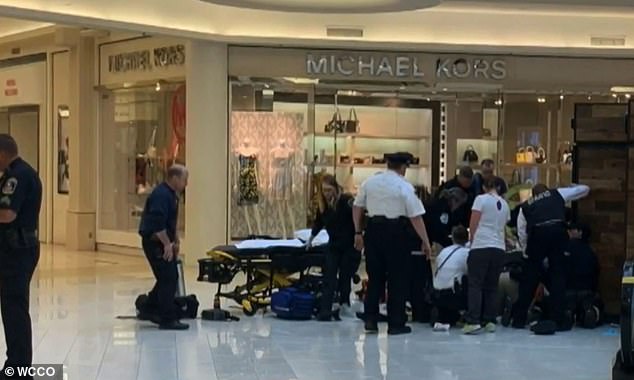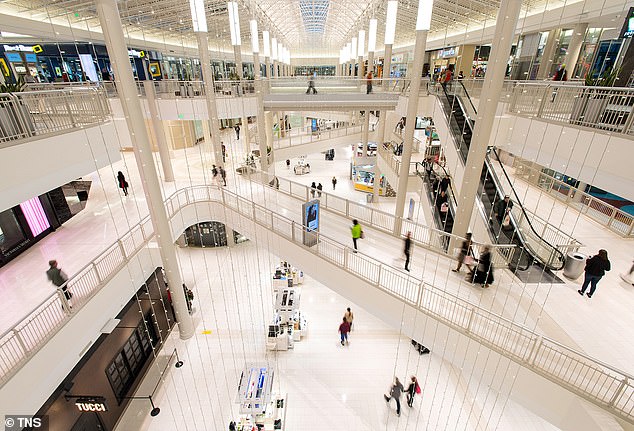 'At this time, we do not believe that there is a relationship between the child or the family of the child,' Potts stated, emphasizing that police believe this to be an 'isolated incident.'
The area where the fall occurred has been closed.
"This was a senseless act and words cannot truly express our profound shock and sadness,' the Mall of America said in a statement on Friday. 'Our immediate and only concern is for the wellbeing of the family and the child, as well as for any individuals who may have witnessed the incident."
"We have counseling services available for anyone who may need assistance. We know that this is a concerning event for all of us. As the Bloomington Police Department continues to investigate how and why this isolated incident happened, we will provide our full cooperation."