Not even the 4th of July rain could keep First Lady Melania Trump from stunning the public with her amazing fashion choices.
At the "Salute to America" event put on by President Trump, First Lady Melania shined brightly wearing a white, off-the-shoulder dress. The dress, designed by Carolina Herrera, popped with rainbow-clad stripes, a flared skirt and oversized-tie on the shoulder.
The First Lady's dress was styled by Mrs. Trump's personal couturier Hervé Pierre.
For footwear, First Lady Melania wore fuschia patent leather pumps designed by Christian Louboutin, which is one of Melania's favorite brands. The first lady also enjoys wearing Manolo Blahnik stilettos.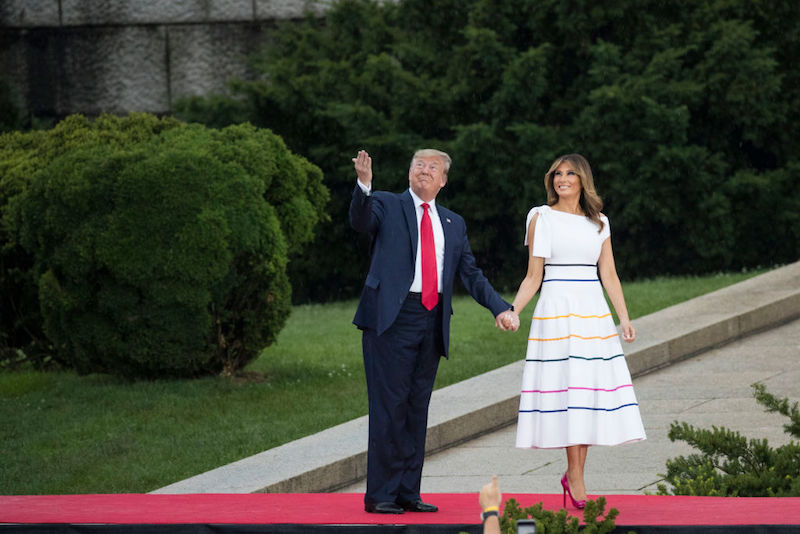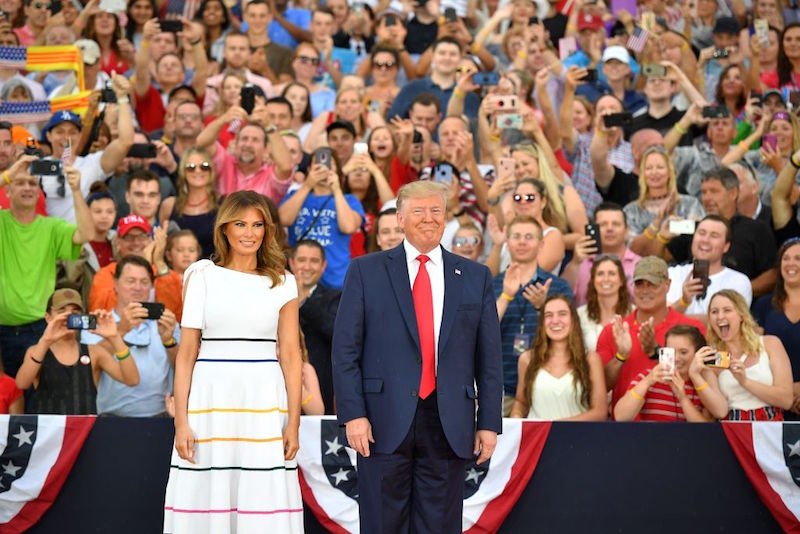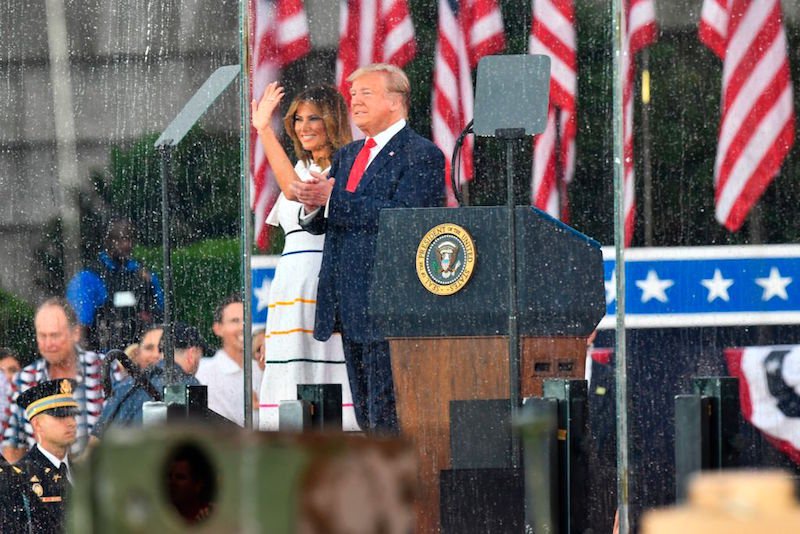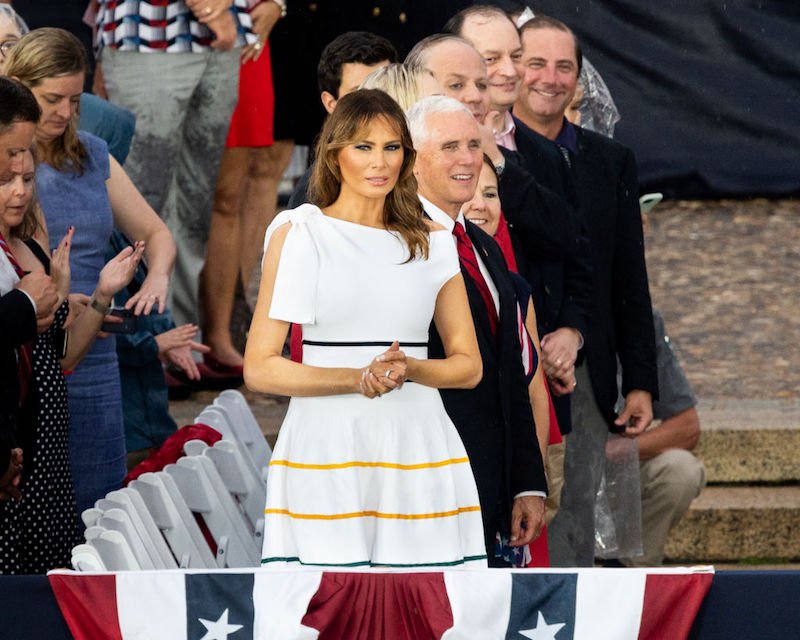 First Lady Melania applauded the 4th of July celebration put on by her husband on Twitter, along with photos of her 2019 style.
"A beautiful tribute to our Nation & the American spirit tonight. We honor & celebrate our cherished history & all those who served & sacrificed so much for the freedoms we have today. God Bless our great military & God Bless the United States," Mrs. Trump tweeted.
As usual, critics immediately went after First Lady Melania, but her supporters were loud and proud in their support for the first lady on social media.
"You're the only person in history who can get wet and still look lovely! God bless you!" one user tweeted.
"Loved this!!! Awesomeness!!! I teared up several times. Thank you for all the hard work that went into bringing our nation together! Great speech. Love our President and First Lady." another responded.
"Happy 4th of July, madam first lady, and to you your husband, son, and the rest of the first children as well. Thank your husband from me and mine for running this country right," another user added.
Plenty of other social media users took to Twitter to celebrate the unifying speech given by President Trump.  Even the president himself retweeted some of the thoughts from people like actor Randy Quaid.
"Wow! Rousing great speech, great air show, great bands! The great pilots, the great timing of the speech with the fly-overs. We are all so blessed to be Americans! Happy Independence Day everybody!" the "Days of Thunder" actor tweeted.