This Wednesday, First Lady Melania Trump turned during the greeting of Colombian leaders at the White House when she stepped out in a beautiful pink coat.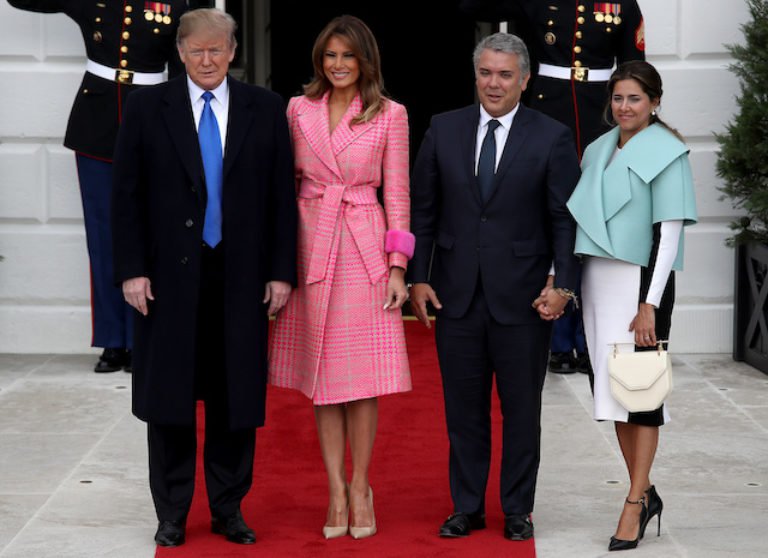 Our gorgeous first lady looked as striking as ever wearing a long-sleeve colorful plaid coat with pink fur cuffs, as she joined her husband President Trump welcoming President Ivan Doque Marquez and first lady Maria Juliana Ruiz Sandoval.
Her fantastic look was completed with loose hair, nude-colored high heels and a matching plaid belt. It would be an understatement to say that pink is our first lady's color.
President Marquez and President Trump are expected to discuss a range of bilateral issues during their meetings.
The President said that he's looking at "all options" to deal with the crisis in Venezuela, which shares it's borders with Colombia.
First Lady Melania proved once again that her winter fashion is always on point.
Melania Trump really knows how to look like a lady. She is beautiful on the inside and on the outside, and even though there are people who dislike her, she remains a kind person.