Following a welcome ceremony by Emperor Naruhito and Empress Masako in Japan, First Lady Melania enjoyed a day of performances showing off the culture of the country.
The visit to Japan by the President and the first lady is a significant event since it marks the first time a world leader has met with Japan's new emperor.
Sporting red stiletto pumps and a white Carolina Herrera dress with floral prints, first lady Melania split from her husband for the day after they were given a proper welcome to Japan. While President Trump spoke with political leaders about cooperation between our two countries, first lady Melania made her way to Tokyo's Akasaka Palace Annex, one of the guests houses owned by the nation's government, where she was entertained by a string of performances promoting the traditional cultures of Japan.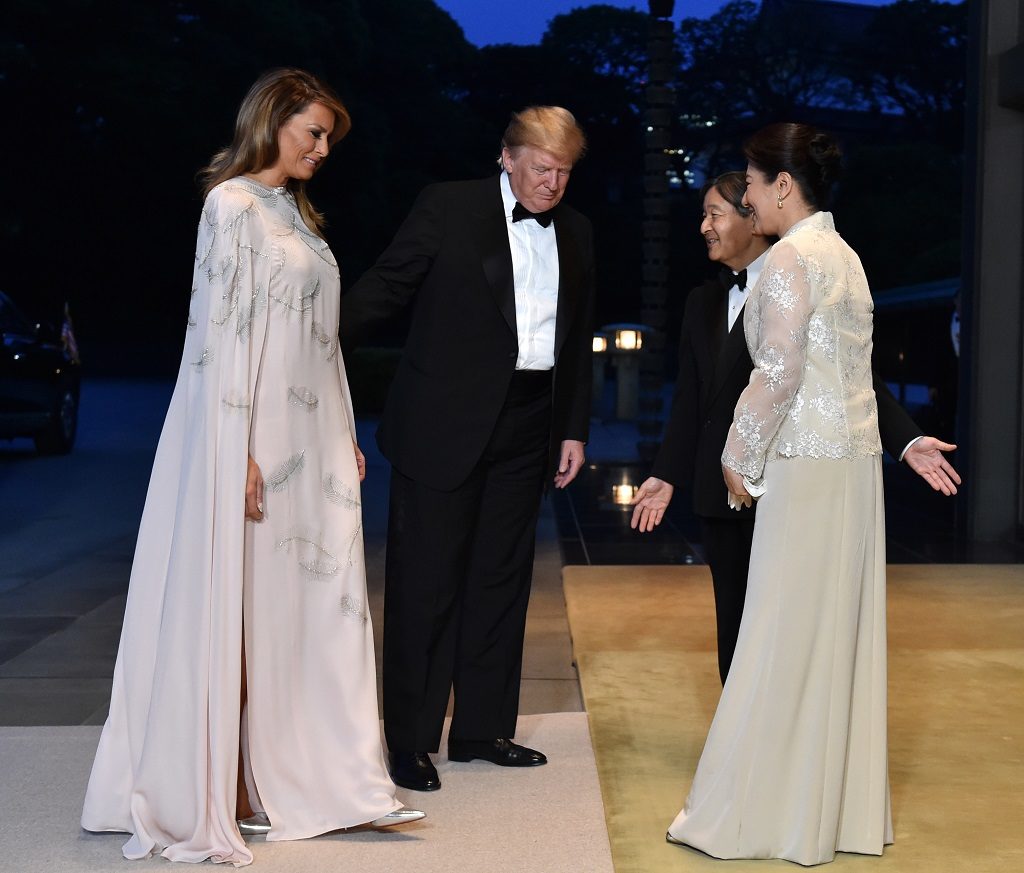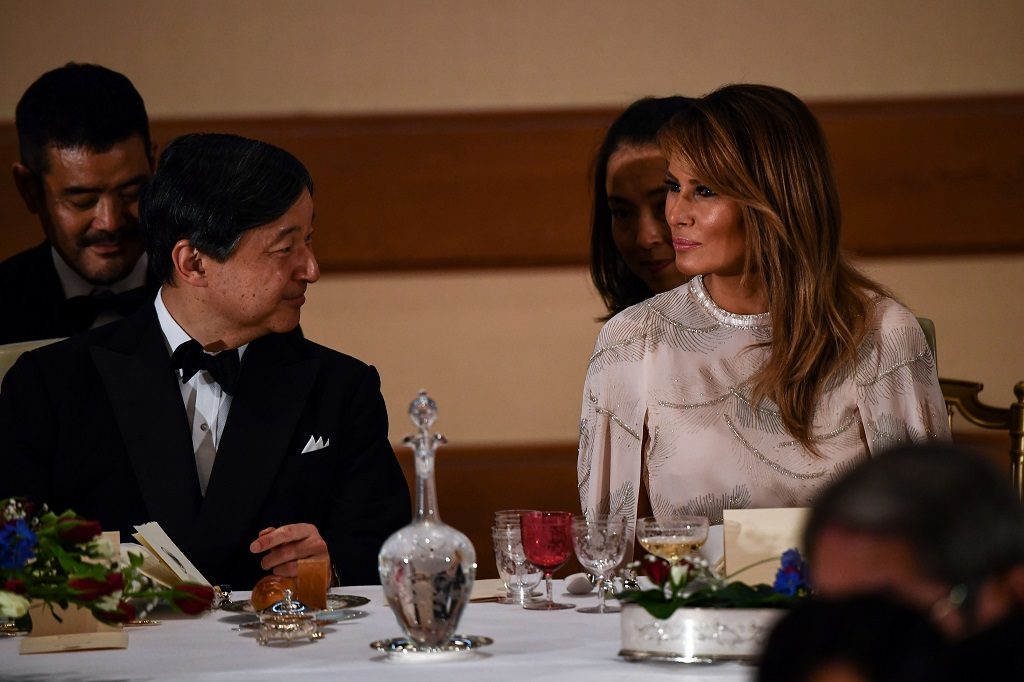 Along with Japan's Premier Shinzo Abe's wife Akie Abe, first lady Melania also met with the founder and members of Shine On! Kids, a charity that works to help keep sick children active and positive. They even train dogs to play with children to keep their attitudes strong through trying times.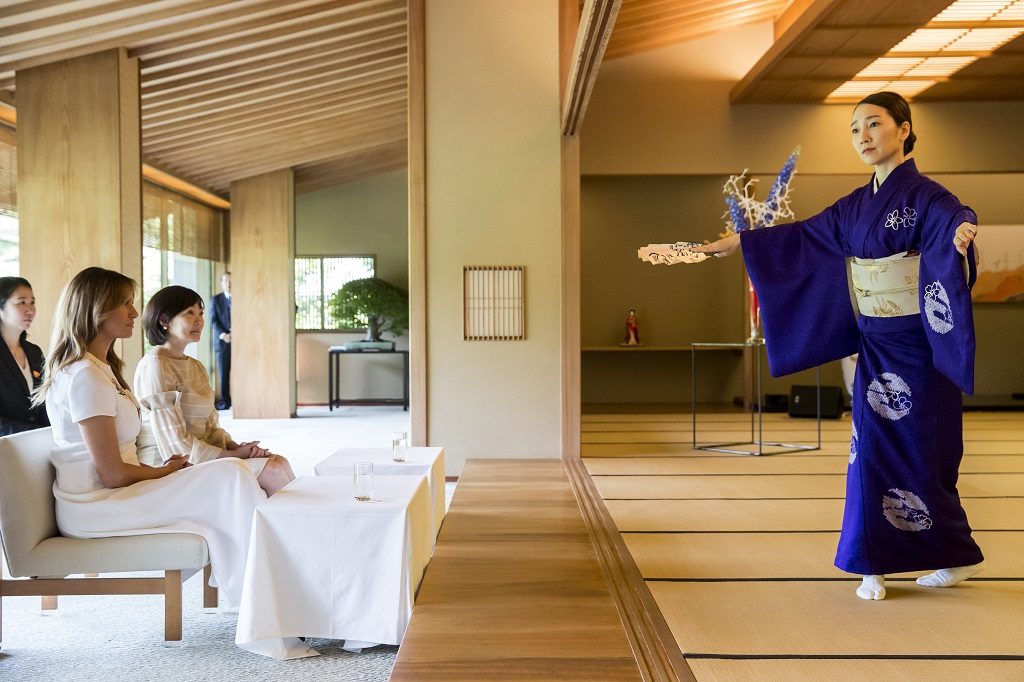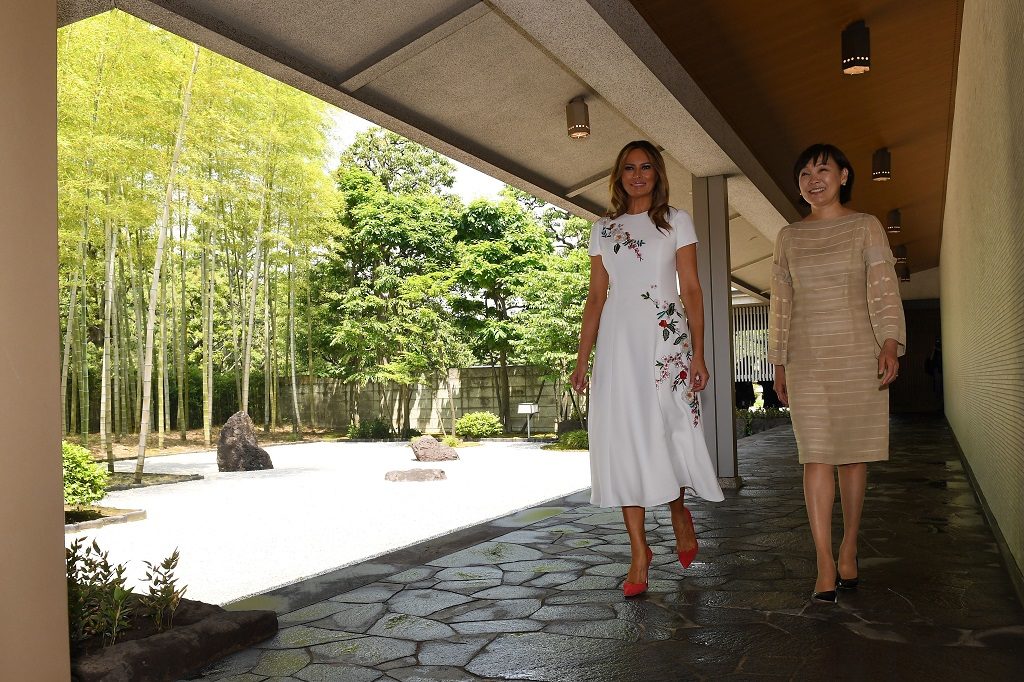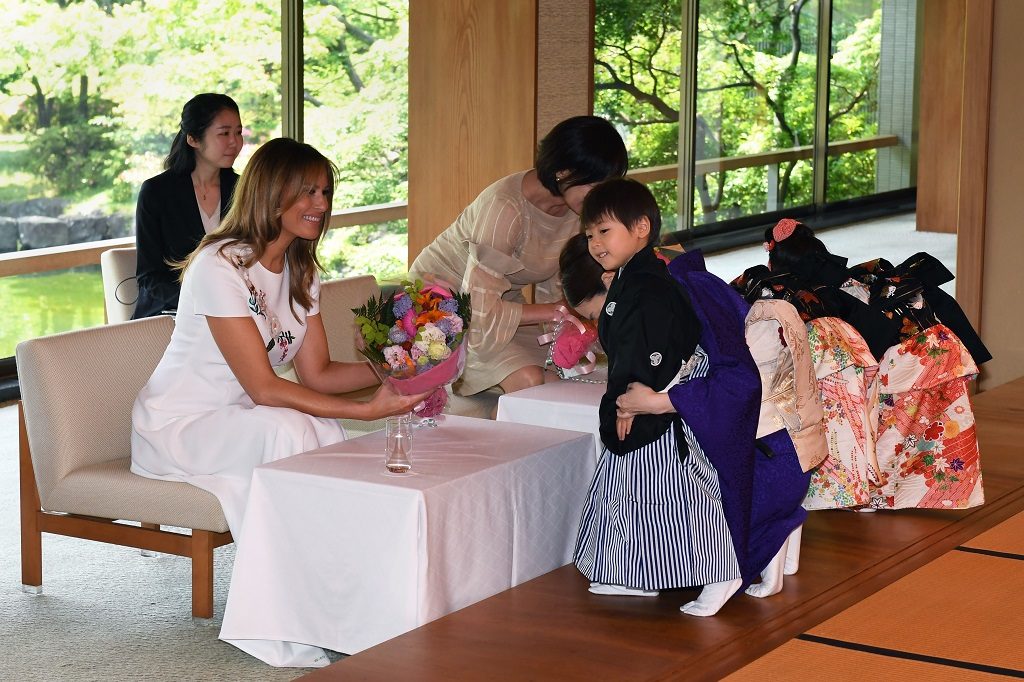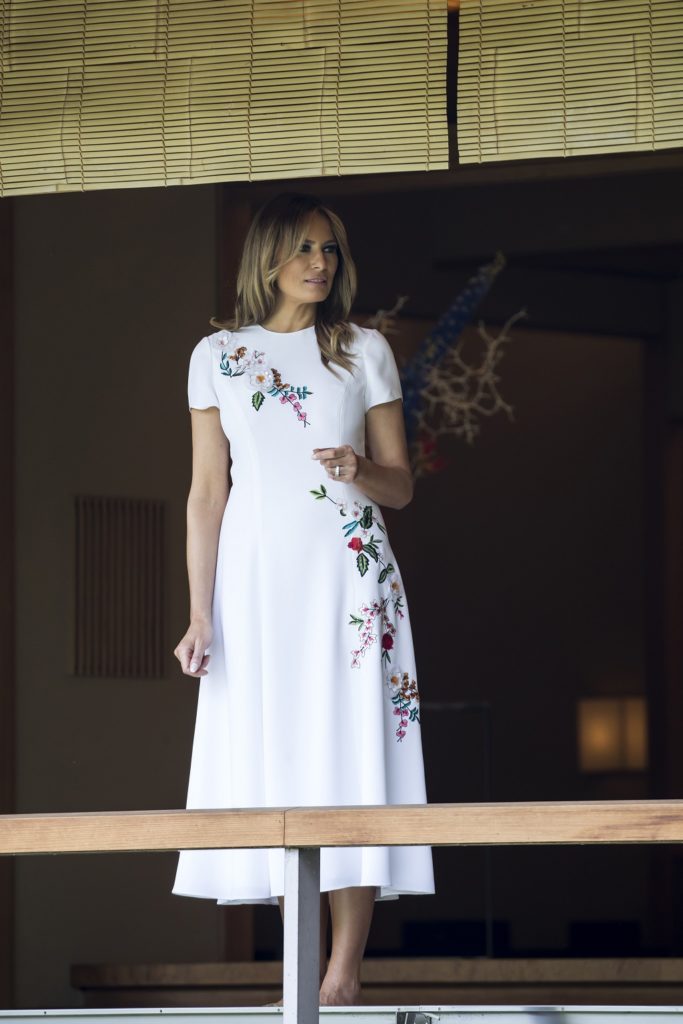 The organization's founder is actually an American citizen who lost her son to cancer in Japan. Her name is Kimberly Forsythe.
After witnessing the wonderful charity work, first lady Melania was an audience to a flute performance renowned flutist Yosuke Irie. She was also shown dancing and a flower arranging demonstration called Ikebana, all of which Melania seemed to enjoy based on pictures released from the event.
After experiencing the culture of the land, the first lady enjoyed a private lunch with Abe and then later reconnected with her husband President Trump.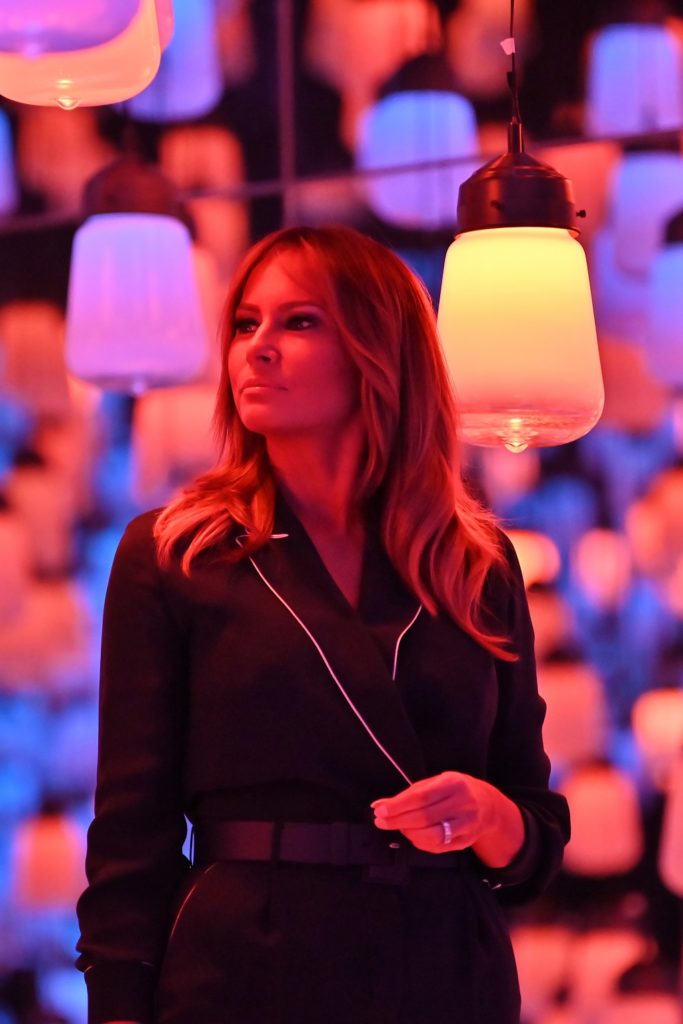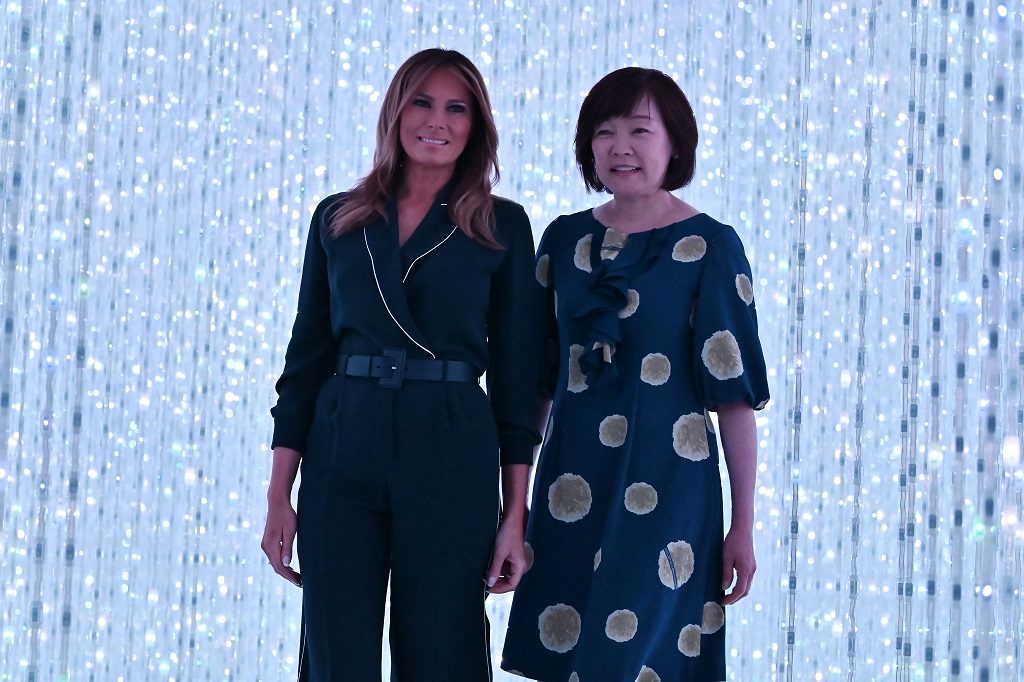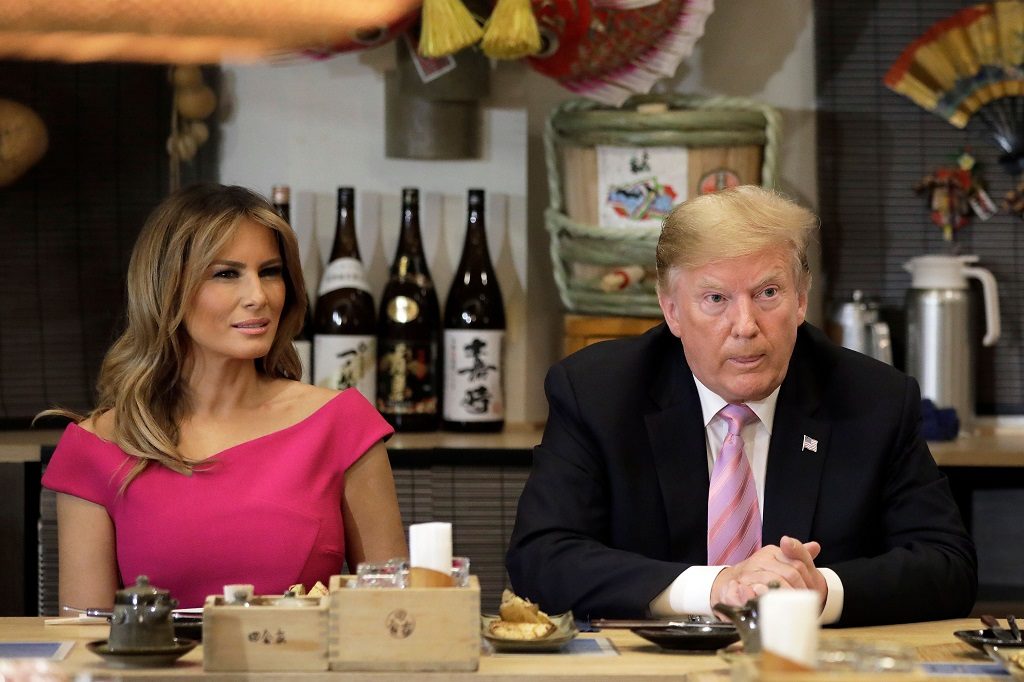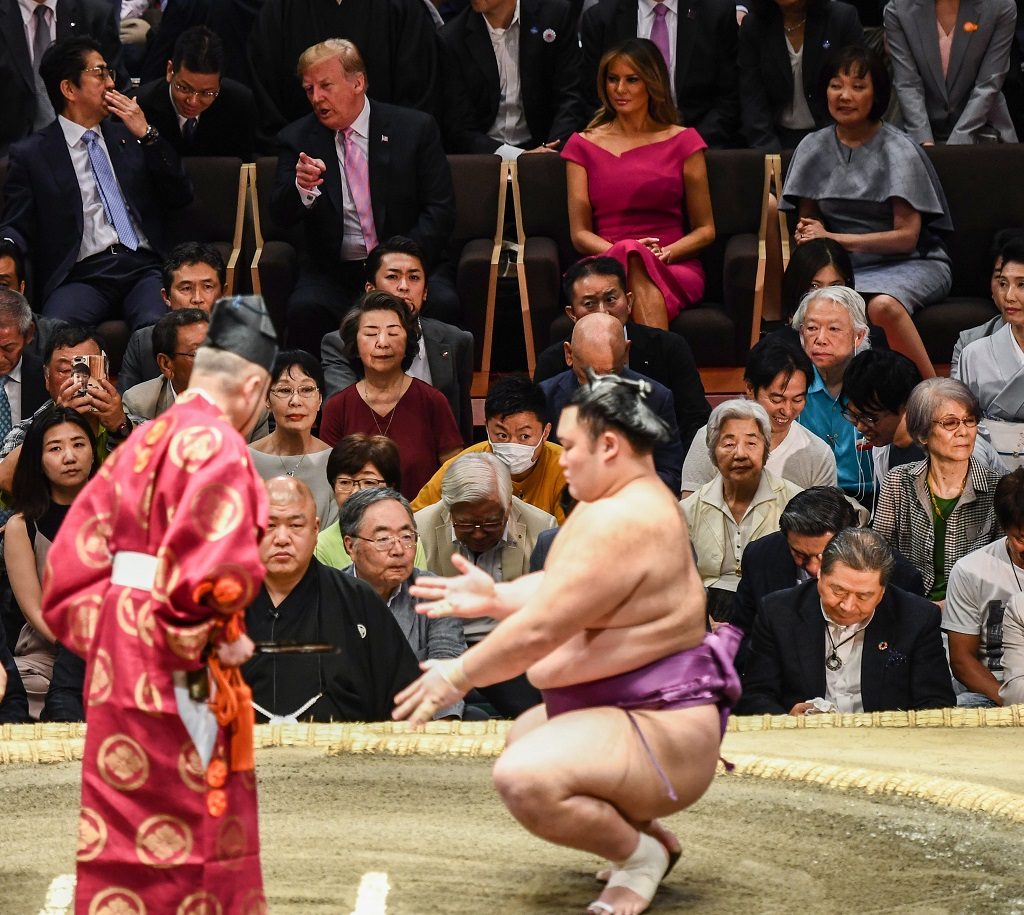 President Trump and First lady Melania's visit to Japan began on Saturday and the festivities will continue through Monday evening when President Trump will be the guest of honor at a banquet at the palace, which will be hosted by the country's new emperor.