First lady Melania definitely turned heads this Friday after she stepped out wearing a beautiful white print dress at the White House ahead of her trip to Tokyo.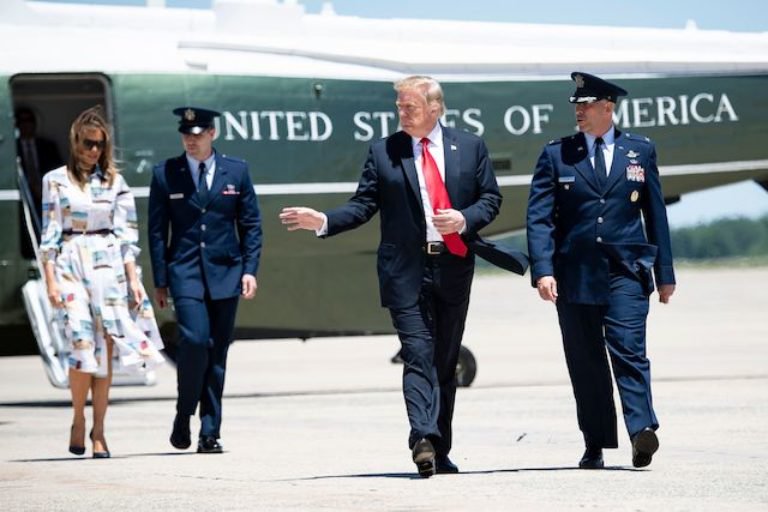 Melania looked just as stunning as ever wearing a long-sleeve, button-up white collared dress with a colorful graphic print pattern that went down past her knees as she joined her husband President Trump ahead of their three-day trip to Japan.
The first lady completed her amazing look with loose hair, a brown belt and navy blue high heels with a red bottom.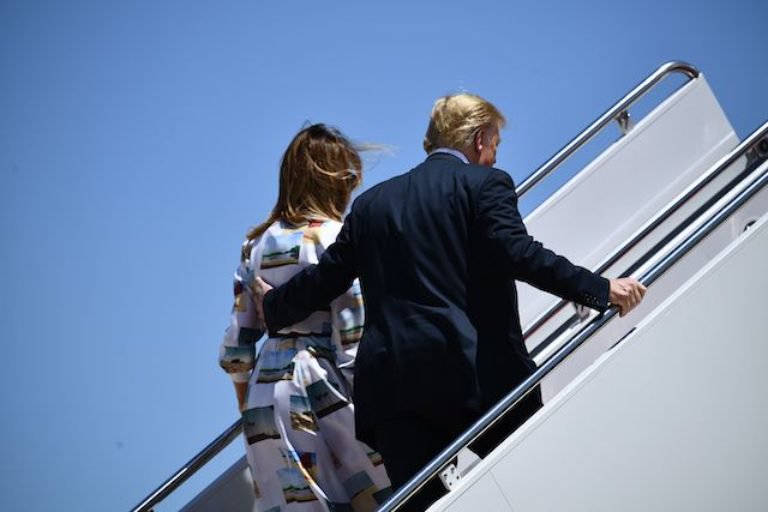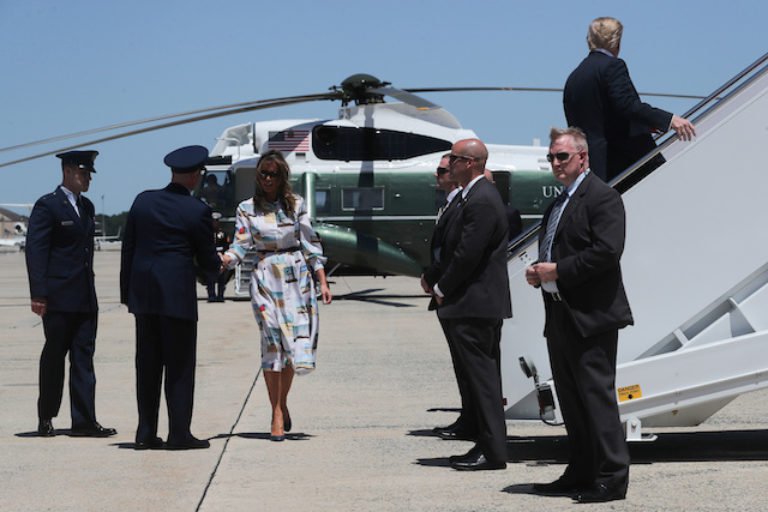 Despite the windy weather conditions, first lady Melania Trump truly shined in the fun spring look. She always knows what to wear, whatever the occasion.
This Thursday, first lady Melania and President Donald Trump made a surprise visit to Arlington National Cemetery to place flags on the graves of soldiers and pay their respects ahead of Memorial Day.
"Honored to be at @ArlingtonNatl today & take part in #FlagsIn to remember our fallen heroes. God Bless our military, their families & God Bless our great Nation! @USArmyOldGuard," the first lady captioned her post on Instagram, along with a few pictures from the visit.
First lady Melania always looks amazing no matter what the occasion. It's a real shame that mainstream media refuses to put her in any of their spot lights.