First Lady Melania stunned the crowd on Thursday morning, when she joined her husband President Trump at a National Day of Prayer service in the Rose Garden.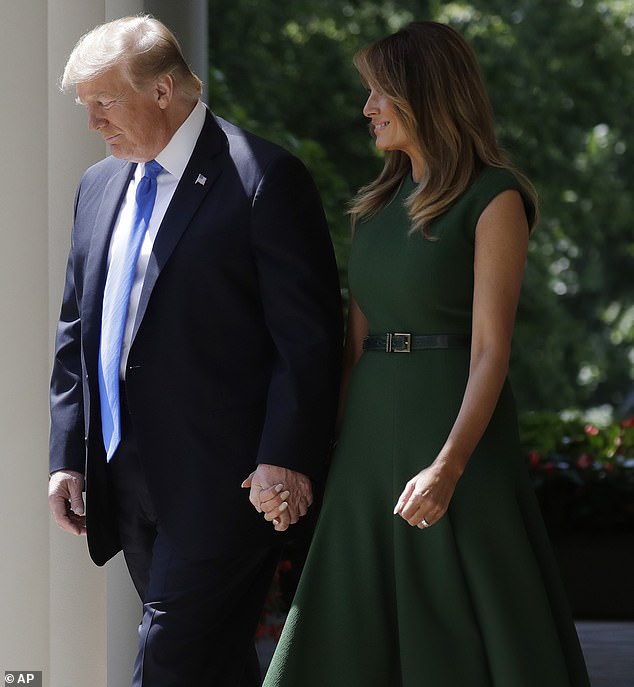 The 49-year-old mother-of-one happily held President Trump's hand as they made their way out into the open area from the White House, and she stood by his side as he addressed the crowd, which included several victims of last weekend's California synagogue shooting.
Embracing the warm spring weather, the First Lady chose to go bare-legged and bare-armed for the service, wearing an elegant forest-green colored dress that was cinched in at her waist by a thin belt.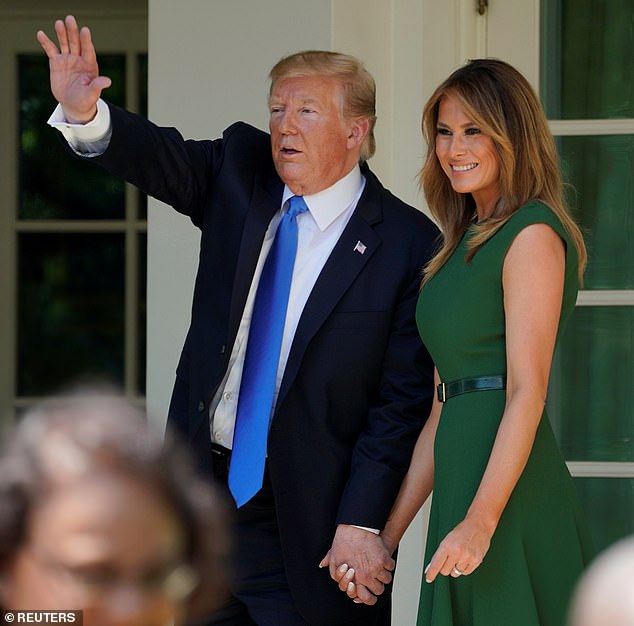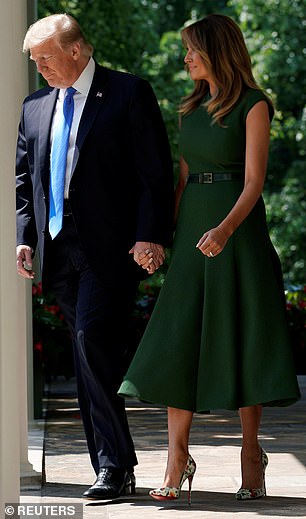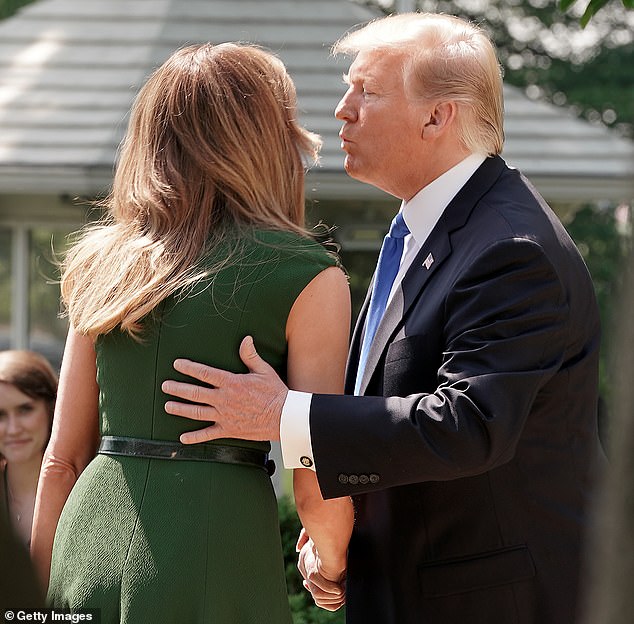 First Lady Melania paired her green frock with a pair of pale floral-patterned heels that looked perfectly at home on the Rose Garden grass.
The First Lady and her husband made their way out to the open space together, clasping hands as they greeted the guests, before making their way to the microphone to speak to the attending crowd.
Menalia's spring look was immediately noticed by reporters as they started flashing their cameras at the First Lady in an instant. The first couple exchanged a good luck kiss, before President Trump took the stage.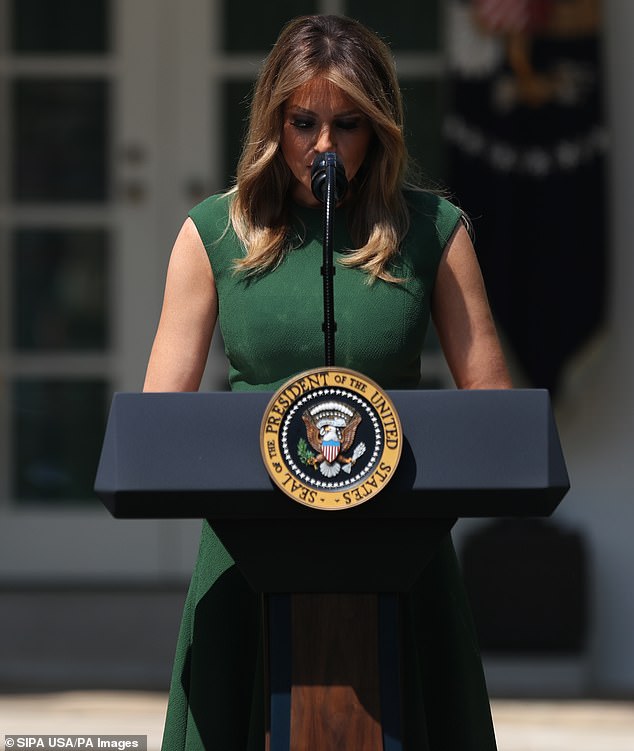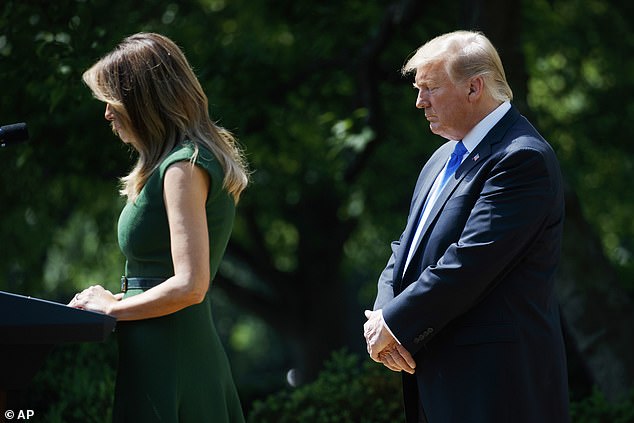 Once they took the stage, a glowing Melania introduced her husband, who happily praised his wife for all her hard work as first lady, before calling for a fight against anti-Semitism in the wake of Saturday's devastating synagogue shooting in California.
"We will fight with all our strength and everything that we have in our bodies to defeat anti-Semitism,'"President Donald Trump said to the crowd.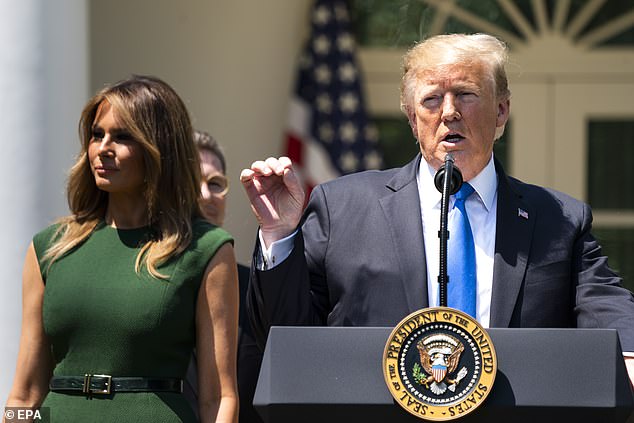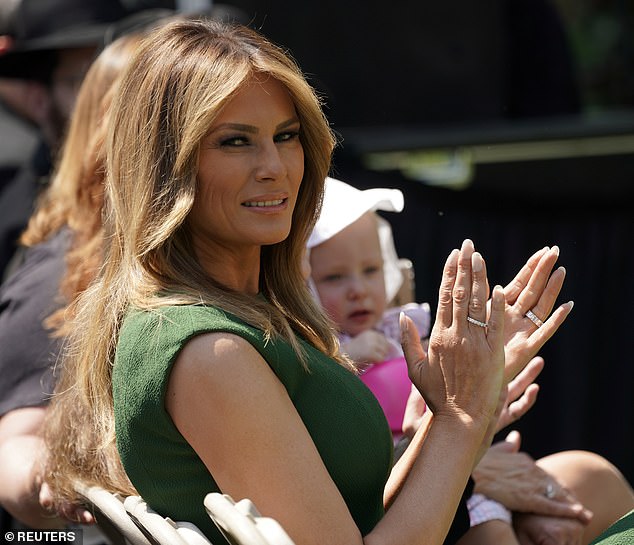 The outdoor ceremony follows a National Day of Prayer dinner hosted by the first couple at the White House on Wednesday evening, when the President gave his remarks about the importance of unity and paid tribute to the victims of the California synagogue shooting and Sri Lanka Easter bombings.