First Lady Melania Trump definitely turned heads on Monday when she stepped out in a gorgeous white lace dress during the White House Presidential Medal of Freedom ceremony for Tiger Woods.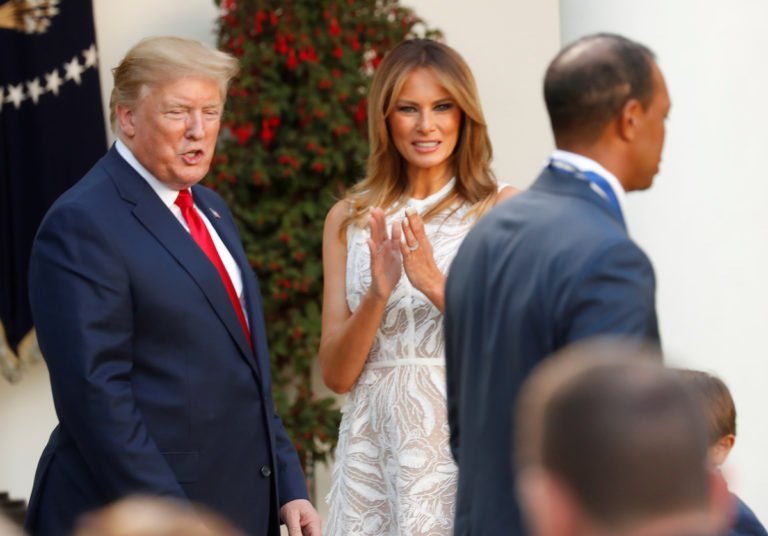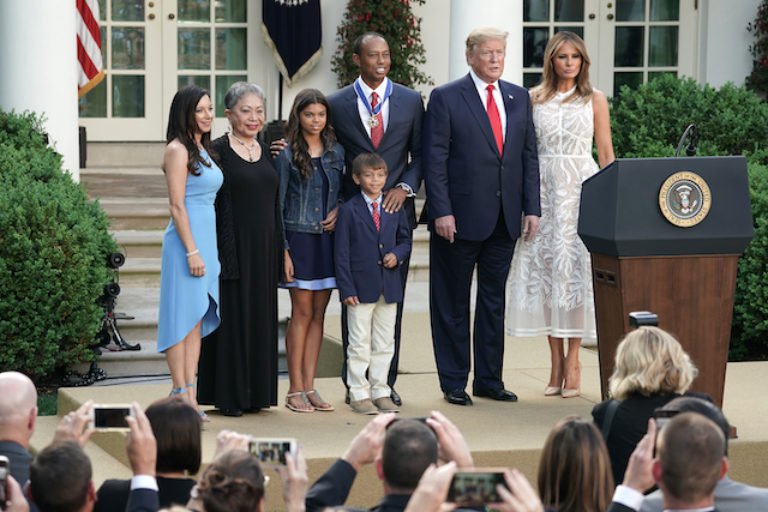 Melania looked just as stunning as ever wearing a sleeveless sheer number that went down past her knees as she joined her husband President Trump to celebrate the legendary golfer with the nation's highest civilian honor.
The First Lady's gorgeous look was completed with loose hair and taupe-colored high heels.
During the White House ceremony, President Donald Trump praised Tiger Woods as "one of the greatest athletes in the history of sports" who has "inspired millions of young" and has become "a global symbol of American excellence," per a White House pool report.
"Tiger, we are inspired by everything you've become and attained. The job you've done is incredible," President Trump said to Woods.
First Lady Melania Trump always looks perfect no matter what the occasion, as we have noted many times before. Most recently, The First Lady shined bright when she showed up in a sleeveless lace vanilla dress at the National Day of Prayer dinner.